Get exclusive Big Yellow Sticky wallpapers for your phone!
Research shows people touch their phones almost 3,000 times per day… what are you looking at right before you click to open your favorite apps or send a text message?
What if you could instantly be reminded of important themes and concepts to improve your attitude, focus, and path to success?
Support the Big Yellow Sticky project Patreon page and receive exclusive mobile wallpaper versions of BYS posts for your phone!
Receive the special "BYS email edition" by subscribing to the list below.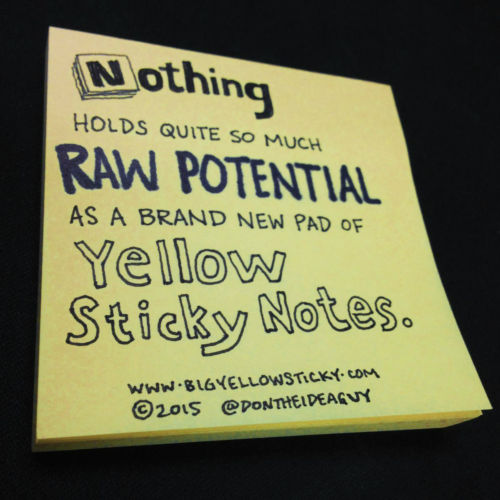 Forget to check the site to see the latest post?
No worries!
We deliver.
The BYS Email Edition sends each sticky note post directly to your in-box the morning after it goes live.
As a BYS insider you will also receive first access to cool new (and usually free!) BYS projects and products —  like a downloadable copy of my book "The Big Yellow Sticky Guide to DONE" which sells for $5.99 (but you get it for zero-dollars when you confirm yourself as an email insider.)
I want to get Sticky!